Angular Contact Ball Bearing can withstand both radial load and axial load. Able to work at a high speed. With larger contact angle, the axial capacity of the bearing will be higher. High precision and high speed bearings usually have a 15 degree contact angle. The contact Angle will increase under axial force.
Angular contact ball bearing accuracy class includes dimensional tolerance and rotation precision.The precision is expressed as P0(ordinary), P6(P6X), P5, P4 and P2.In addition, the European and American brands also use P3, P7 and P9 to indicate the accuracy level. P3 is the P6 level of ISO and JIS standard, P7 is equivalent to P4, P9 is equivalent to P2.
Single row angular contact ball bearings application are:machine tool spindle, high frequency motor, gas turbine, centrifugal separator, small car front wheel, differential pinion shaft, booster pump, drilling platform, food machinery, dividing head, filling machine, low noise type cooling tower, electrical equipment, coating equipment, machine tool trough plate, arc welding machine.
Double Row Angular Contact Ball Bearing application are: oil pump, roots blower, air compressor, all kinds of transmission, fuel injection pump, printing machinery, planetary reducer, extraction equipment, cycloid reducer, food packaging machinery, electric welding machine, electric, square box, gravity type spray gun, wire stripping machine, axle shaft equipment, chemical machinery, testing analysis equipment.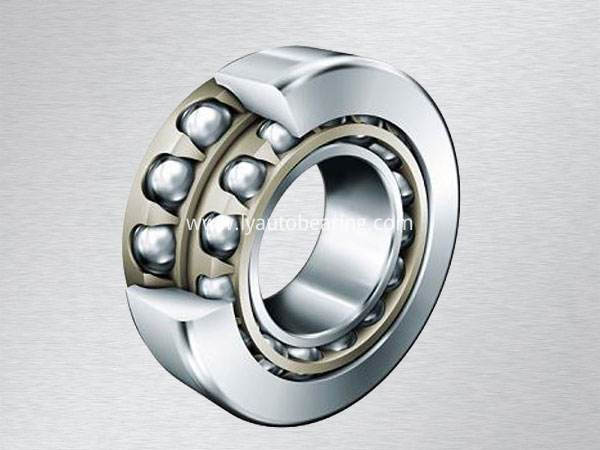 Angular contact ball bearing sets: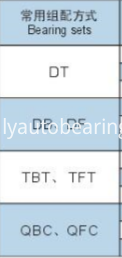 Angular contact ball bearing most common series names are below:
718 Series
719 Series
H719 Series
70 Series
H70 Series
B70 Series
72 Series
We believe that we can supply the best service and price for your, hope to make a long-term cooperation with you. If you have any question please do not hesitate contact with us. We keep warmly welcome you visit us in any time.