The Spindle Bearing is the spindle bearing of the precision machine tool and similar equipment. It can ensure the precision and performance of the precision machine tool.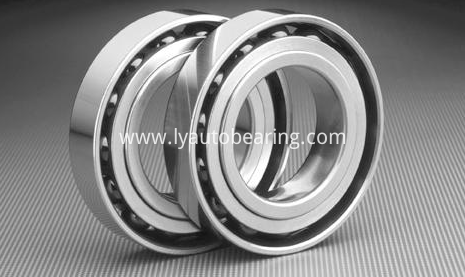 Bi-directional thrust
Angular Contact Ball Bearing
1. range: inner diameter 80 mm to outer diameter 600mm2. precision: UP, SP, P4, P53. size series: BS1747TN1 BS2047TN1 BS2562TN1 BS3062TN1
30TAC62BSUC10PN7B and so on.
The nominal contact angle of the 4. bearing is 60 degrees.
5. the bearing is preloaded after the bearing is assembled.
6. high precision of rotation
7. precision bearings for the spindle of machine tools
Take Japanese NSK spindle bearing products as an example:
Precision Spindle Bearing
includes 70 series, 719 series and 72 series of
Precision Angular Contact Ball Bearings
We believe that we can provide you with the best service and price, and hope to cooperate with you for a long time. If you have any questions, please feel free to contact us. We warmly welcome your presence at any time.