Tapered Roller bearings are radial thrust rolling bearings with tapered roller. There are two kinds of cone angle and big cone angle .Small cone angle mainly bear radial direction load primarily radial and axial loads, often used in pairs, reverse installation, inner and outer ring can be installed separately, in installation using radial and axial clearance can be adjusted; Big cone angle mainly bear axial load primarily of axial and radial load, is generally not used to bear alone the pure axial load, as to the pair (end with the same relative installation) can be used to carry pure radial load.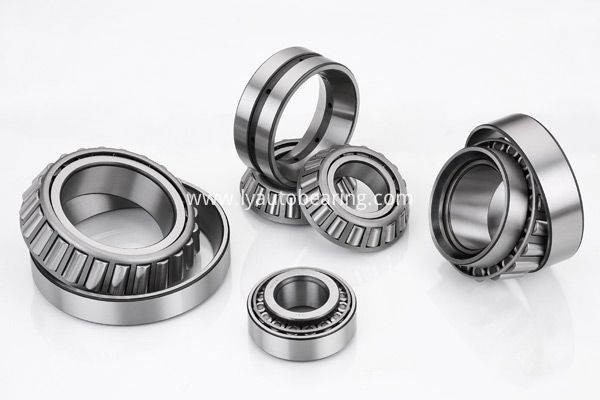 Tapered roller bearings are widely used in automobile, rolling mill, mining, metallurgy, plastic machinery and other industries.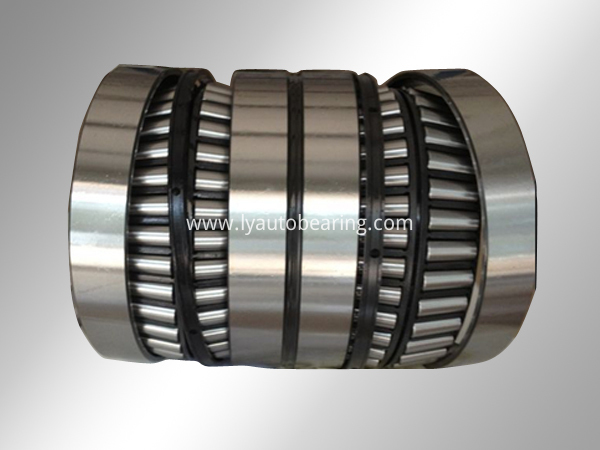 Range of size are below:
Single row Tapered Roller Bearing:
Inner diameter range: 20mm ~ 1270mm.
Outer diameter range: 40mm ~ 1465mm.
Width: 15mm ~ 240mm.
Double row tapered Roller Bearing:
Inner diameter range: 38mm ~ 1560mm.
Outer diameter range: 70mm ~ 1800mm.
Width: 50mm ~ 460mm.
Four row tapered roller bearings:
Inner diameter range: 130mm ~ 1600mm.
Diameter range: 200mm ~ 2000mm.
Width: 150mm ~ 1150mm.
The precision we can produce P0~P2.
We believe that we can supply the best service and price for your, hope to make a long-term cooperation with you. If you have any question please do not hesitate contact with us. We keep warmly welcome you visit us in any time.